Kogama: Haunted Hotel
Kogama from the Kogama game series: Haunted Hotel.
Go through the closed rooms, collect the stars. Perform the assigned tasks.
You can enjoy the pleasure of playing the unblocked game 3D with your friends.
CONTROLS;
use the arrow keys or W-A-S-D to give direction.
look around with the mouse.
Interact: E
Jump: Space
ESC: Pause Menu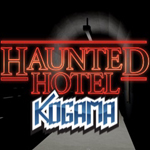 PLAY GAME