Impostor Killer
İmposter Killer is out now!! This is new version of Among Us now and it is fun as much as just same as it .
Objective of this game is not being detected by watchers.
Assasin them without get their detect area and complete levels.
This game is available for play at school you can play it with your friends.
It is unblocked!
Have Fun!!
CONTROLS
HOLD AND DRAG MOUSE FOR MOVE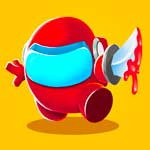 PLAY GAME