Match Arena
Match Arena is now available on our website!
This super fun game you match with people and your goal is reach higher point then your opponents.
Match same colors in one row and collect points.
This game is unblocked at schools and does not include any element of violence.
You can play it at school with your friends.
CONTROLS
HOLD AND DRAG MOUSE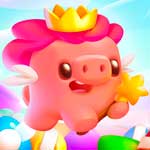 PLAY GAME