Rally Point 4
Take your place on the track for a fierce race with the fastest Rally cars!
You can use your nitro as you wish, but beware of warming up! Using too much nitro can have explosive results.
Pass all the levels and have fun testing all the cars!
CONTROLS;
ArrowKeys / WASD - Steer
Shift / X - Drift
Space / Z - Nitro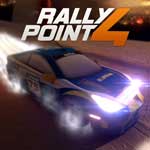 PLAY GAME