Tic Tac Toe Master
The traditional tic Tac Toe game is with you in its new version.
Choose their size and get started.
Play against the computer at home or with your friends at school with the 2-player option.
Have a pleasant time in the unblocked arcade game!
CONTROLS;
Use mouse on desktop or touch on your mobile device.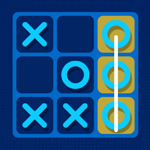 PLAY GAME