Cube Heroes
An exciting arcade game adventure in a fantasy tower universe where many heroes have fallen and are imprisoned forever!
In this game consisting of cube characters, your goal is to try with all your strength to defeat all the enemies,
try to get the highest score in the game and compare your scores with your friends.
Fight more enemies to unlock all the heroes in the game!
CONTROLS:
LEFT CLICK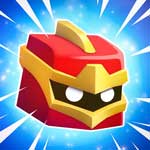 PLAY GAME