Drunken Boxing: Ultimate
Drunk Boxing fun 3. Here is his game! Drunk boxers are in the excitement of fighting on the street!
We took drunk boxers out of the ring and put them on the street. Boxers who were caught unprepared for the fight are ready for the fight. In the Drunken Boxing Ultimate game you will meet dec opponent on the streets. Face your opponent and start fighting!
Information about Drunken Boxing Ultimate

Drunken Boxing Ultimate is a boxing game with 3D physics-based combat simulation. it can be played in 1p and 2p modes. Their drunken fighters in orange and blue colors are gun punches. There is a power and special bar on the screen where the weapons you use to counter your opponent are controlled. In order to use them, you need to wait for them to fill up. For each player individually, there is a health bar that shows how strong they are. When this bar is empty, the player is knocked out.
What awaits me in the game?

As soon as you start the game, as in every fight, you will find yourself in an arena where you can never escape. You should start checking the actions of the drunk player in no time. You have to be very fast when fighting against your opponent. No matter how fast the game progresses, you will witness that you fight better every second.
Every time you click on the "Next Fight" button, you will become stronger! Over time, he will develop his own technique.
Try to keep drunk Boxers on their feet and throw fast punches at your opponent, but watch out for the Energy Bar!
If you run out of energy, it will take some time to recover and you will have given your opponent an advantage.
Power Bar and Special Power

You have to wait for the power bar to fill up to throw your punches at your opponent. And when he is full, you need to quickly throw your fists at your opponent with the right moves.
Special power button! The Special bar fills up in a very short time and you can use it almost at any time. On one condition: you must be far enough away from your opponent for this power to be effective.
Do not forget! Your opponent also has this special power.
Who can play?

If you like fighting games, Drunken Boxing Ultimate is for you! Unblocked fighting game is a game that players of all ages will enjoy playing.
Tips and tricks

• When he gets far enough away from his opponent, the green G sign button appears to remind him that he can use his Special power.
• You can save yourself from that powerful green blow thrown by your opponent by going far enough or bending down.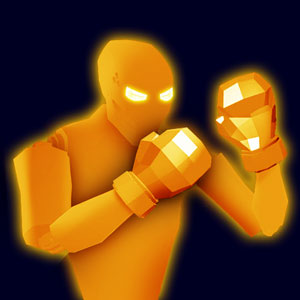 PLAY GAME