Sarens
The Stickmen are attacking your castle. Take action and protect your castle with your magical powers.
Each enemy stickman will attack with a different weapon. Be careful and don't lose sight of any of them.
You can also play the unblocked stickman game at school with your friends.
Good luck!
CONTROLS;
mouse/touchscreen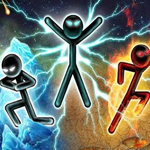 PLAY GAME