Squid Hero Impostor
Beware of Squid Game Imposters, kill them all and get the key.
There will be a door. Move quickly through the sections, passing through the doors.
Do not miss the fun in the adventure world.
You can play this unblocked game for free at school or at home.
Have a pleasant time!
CONTROLS;
WASD + Mobile Touch Control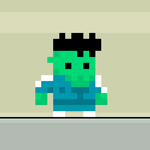 PLAY GAME