Superhero Dentist
Your superheroes have a toothache :)
Make the necessary interventions to your superheroes who come to your dental clinic.
First of all, take the patient in in the order of rendevu and start your job as the best dentist.
Remember that our heroes come to you in secret. Treat them with mouth sprays, tweezers and all other tools.
Click on the unblocked superhero game and more unblocked girl games and start having fun!
CONTROLS;
Mouse or tap to play.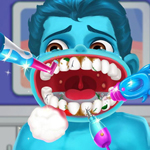 PLAY GAME