Stack Among Us
Triangulate Among Us characters in Stack Among Us! It's simple but fun!
What awaits me playing Stack Among Us?
Stack Among Us is a fun match-3 game played with Among Us characters. As in every match-3 game, you make matches to solve a complexity in this game.
Click the red button to start the game and you are in the game! The characters Among Us are dropping and your task is to get 3 of them in a row! You have to pay attention to the colors of the characters. Otherwise, a single mess can ruin everything. Place each falling character in the correct color order and immediately think about the next step!
Who can play?
Anyone who loves Among Us characters and puzzle games can enjoy playing Stack Among Us. This simple yet demanding game is suitable for children and is an unblocked game. You can play it at home, at school, on the street, anywhere.
What does it gain me?
Stack Among Us is a game that requires attention. It is helpful for you to focus. In addition, you should adjust your hand and eye coordination well so that you can match the colors correctly. It is extremely educational for children. It also teaches young children colors and numbers.
Tips and Tricks
- There is no time limit, all you have to do is put the correct color Among Us characters in the correct order.
- Pay attention and don't let a single false landing happen!
How to play?
Mouse Left Click and Touch
Can I play online and for free on my computer?
Of course! You can play the game without having to download it. Play the game using your mouse. Now click the red button and the game will begin. Have fun playing!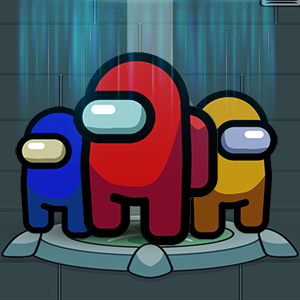 PLAY GAME