Super Bomb Bugs
The bomb bug needs you to rescue the lost jewels scattered around.
Help her and help her to overcome many obstacles on the platform and collect jewels.
You must be careful. You can play the unblocked action platformer game together with your friends at school.
Have fun!
CONTROLS;
WASD or Arrow keys to move and jump Space and M to throw/drop bombs.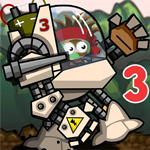 PLAY GAME