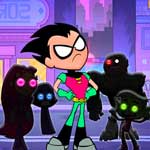 Super Titans Go Teen
This super fun game is made for Super Titan Go audience and it is available now in our website.
Your character battling with monsters and passes through different obstacles. You have bomb,Weapon and gun for battling
use each of them for different strategies.
Jump ,Slide and swim complete various levels.
You can play this game at school with your friends it is unblocked.
Good luck on your new adventure!!
CONTROLS
WASD FOR MOVEMENT
ACTİON BUTTONS FOR ACTİON